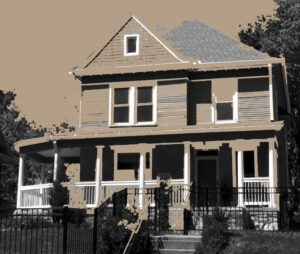 Free book! No foolin'! Old Time Stories, a short fiction and nonfiction collection, is FREE April 1 through April 5 at https://www.amazon.com/dp/B07F4JL8D5. And better yet , the book includes the short story "The Shackleton Ghost" that takes place on April 1, 1900, and only is available in this free book.
Here's a snippet from the story featuring detectives Daniel and Minty Wilcox Price; Blanche Whitmore, the daughter of the Wilcox family's former neighbor, the deceased Agnes Shackleton; Minty's mother Laura Girard Wilcox; Peach Wilcox, Minty's younger sister; and Eddie Wilcox, Minty's youngest brother .

"Speaking of burglars," Minty said. "Maybe someone has already broken into the house and that's how that curtain got pulled down. Daniel, I think you and I should go over there right now to investigate. So, Miss Whitmore, if you would be so good as to give us the key, we shall."
"But, but," Miss Whitmore said.
"Why don't you come with us?" Daniel said. "That way you can make sure we don't disturb anything in there. Don't you want to make sure the house is all right, Miss Whitmore?"
"But what about the ghost?" Eddie said. "Aren't you afraid of the ghost, Minty?"
"Oh yeah, the ghost," Peach said, her voice shrill.
"Oh, yes, the ghost," Daniel moaned.
Blanche Whitmore drew in a breath with an audible shudder and let it out again. "The ghost," she whispered.
Daniel squeezed Minty's hand. "I'm sure the ghost wouldn't dare come out of hiding if several of us go."
"I don't believe in ghosts," Minty said. "But I must admit that I too am intrigued about what could be going on over there."
"Well," Miss Whitmore said. "I'm not giving you the key and I'm not going over there either." She stood up. "I have a headache and I'm going upstairs to lie down."
"You're afraid of the ghost," Peach said. "You're a chicken."
"Now, Peach," Mama said. "You must respect your elders. Apologize to Miss Whitmore."
"Yes, ma'am," Peach said, rolling her eyes. "I'm sorry, Miss Whitmore. But you are scared of that ghost."
"I certainly am not," Miss Whitmore said. "Let me just fetch the key from my room upstairs."
"I'll get my suit coat," Daniel said.
"And I'll get mine," Minty said. "It's likely to be cool over there."
In Old Time Stories, Book 4 of Juliet Kincaid's calendar historical mystery series, you'll join business girl Minty Wilcox and detective Daniel Price in old Kansas City as they sleuth, get to know each other, and fall in love in six stories that occur before, between or after January Jinx, Fatal February, and Mischief in March, the first three novels in the series. Included are "Detectives' Honeymoon" which starts exactly where Mischief in March ends and "The Shackleton Ghost," published here for the very first time. Old Time Stories also includes eleven nonfiction pieces about the real people and places that inspired Juliet Kincaid to tell the story of Minty Wilcox and Daniel Price from newly met to newly wed and beyond in Kansas City, a place that could downright deadly a hundred years or so ago.
Five-Star Review of "The Barn Door"
"This short prequel story to the first book, January Jinx, is fun and introduces us to the two main characters, Daniel and Minty, before they actually meet. I especially like the descriptions of Kansas City in the 1900's as well as the vivid descriptions of the characters. Read 'The Barn Door' and you will not be disappointed." Amazon Reviewer.
Five-Star Review of "Lost Dog"
"What a delight to find myself in 'old' Kansas City again with such wonderfully drawn characters. I feel I know them and would love to follow them along the street while looking for the lost dog's owner and I could just push that old neighbor back into the bushes after rescuing the poor dog from her vicious beating. Oh, this author brings them so alive and that is what keeps me reading her stories." Amazon Reviewer
To order your own free copy of Old Time Stories, click here: http://www.amazon.com/dp/B07F4JL8D5