Lessons Learned
By the time I needed a cover for January Jinx, a light-hearted historical mystery set in Kansas City around 1900, I'd already done cover illustrations and design for several stories and two books, plus the theme for my website.
Here are some of the lessons I'd learned.
1. If I had any chance of making money publishing and selling my work, I couldn't keep hiring help. I had to learn to do everything myself. For example, I paid a friend $150 to clean up the cover painting for my award-winning short story "Cinderella, P. I." He also added the text to it and created the files needed to publish the story as a Kindle eBook. At 35% of $0.99, it would take 432.9 sales to recoup that expense. (I'm not there yet.)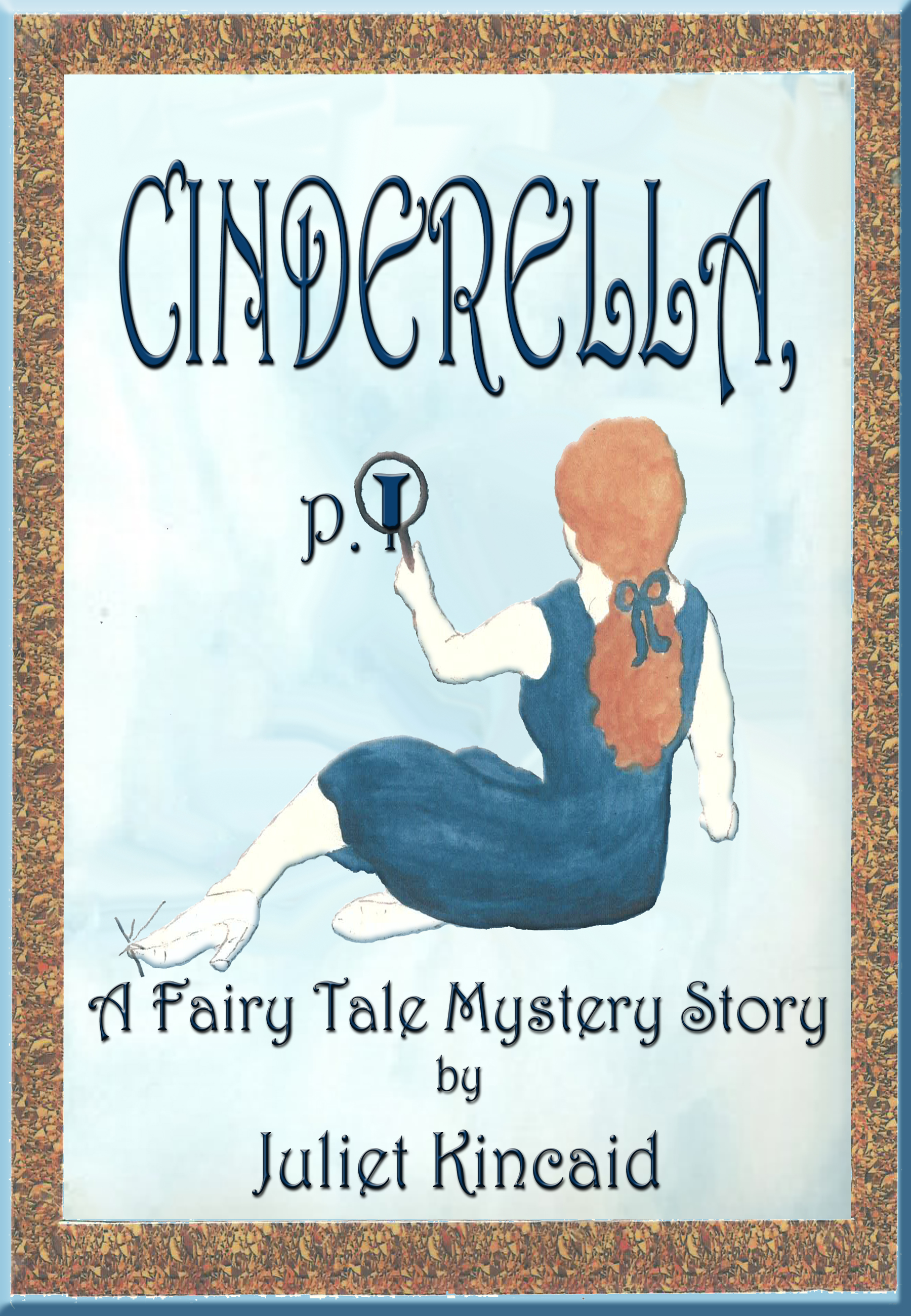 2. From the trouble that my friend had cleaning up the image for the first cover in Photoshop, I learned that I needed to create as clean an image as possible with pencil and paint. (Didn't he do a great job, though?)
3. I paid my friend another $50 to complete the cover of the second short story "Cinderella, Undercover." (I haven't made that $50 back either.)
My daughter helped me add the frame and text in Photoshop to the cover of the third story, "Cinderella's Giant Case."
But she's very busy with her own work, so I hesitate to ask her for too many favors. So I knew that sooner or later I needed to master some basic aspects of Photoshop. This I resisted for a long time by making copies of the cover paintings, printing the text onto the copies, and formatting these as jpgs in Photoshop. But in this process the colors faded, and I lost details, especially on the cover of Walls, a Cinderella, P. I. Novel.
And before I continue, I want to thank my daughter for her help with the cover of "Cinderella's Giant Case" and GK for his help with the two covers and for all his generous freebies later on, especially when I'd passed into hi-tec anxiety and sat stooped, twitching with frustration, over my keyboard.
4. Gradually I learned, mostly because of my limited graphic arts skills, to keep the cover images simple with the overall design fitting a 6" by 9" format and to limit the contents of a cover to the title, the image, and my name.
5. Here are two lessons about cover design I learned that I sort of wish I didn't have to know: It's not a good idea to use an extremely vertical cover image of my p. i. because Facebook whacks her head and feet off when it posts the thumbnail of the cover. It's also not a good idea to have a really horizontal image like the one I did of Cinderella for my website because Facebook chops her off at the shoulders and hips.
I'll leave you with that grisly image in your mind until next time.
Meanwhile you can buy the three stories I've mentioned individually as Kindle eBooks or these stories plus nine more in Cinderella, P. I. and Other Fairy Tale Mystery Stories as a Kindle eBook (www.amazon.com/dp/B00GMMUSTI) or trade paperback. Walls, a Cinderella, P. I. Novel is also available as an eBook (www.amazon.com/dp/B00FQLQ2WI) and trade paperback. January Jinx is now available as a Kindle eBook (www.amazon.com/dp/B00HSSSBE4) as well.
Best, Juliet