Hello, Everyone!
Gosh, it's been a long time since I talked to some of you, so this will serve as a catch-up about my activities as an indie author in 2018. It was very busy for me, partly because I made an ambitious resolution at the start of the year to bring out something new, free or discounted every month. And I did it! Here are highlights of the new stuff.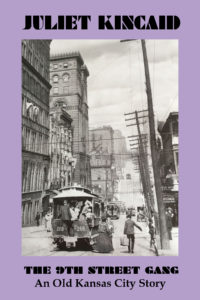 In April, I finished and published a brand new calendar mystery short story called "The 9th Street Gang." It features Minty Wilcox and Daniel Price pursuing a pesky young gang in Kansas City in February 1900 just after they became engaged in Mischief in March. Click on the cover  to buy it for only $0.99.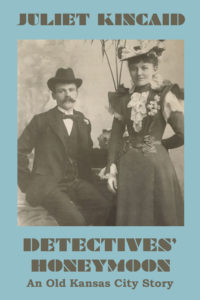 In May, I published another short, "Detectives' Honeymoon" that picks up exactly where Mischief in March leaves off. It resolves that little cliffhanger at the end of the novel and follows what turns out to be an unusual honeymoon. Click on the cover to buy it for only $0.99.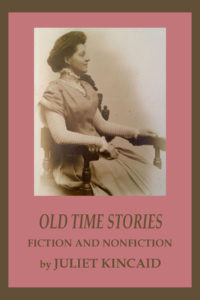 In July, I published Old Time Stories, a collection of fiction and nonfiction. It includes six calendar mystery short stories like the two mentioned earlier plus the previously unpublished story called "The Shackleton Ghost." It also includes nonfiction pieces about the people and places that inspired my fiction. Click on the cover to buy the eBook for $3.99. (The print version is available for $10.)
And for those of you Minty and Daniel fans who wondered what happened to the April calendar mystery novel, I drafted it in November as a NaNoWriMo2018 project. I hope to publish it in April 2019.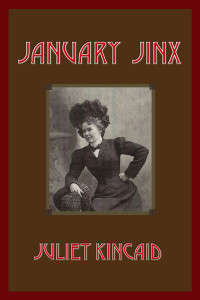 (Note: the digital version of January Jinx, in which my heroine Minty Wilcox confronts all sorts of problems trying to get a suitable job for a woman in old Kansas City, will cost you only $0.99 in the U. S. at www.amazon.com/dp/B00HSSSBE4 or in the UK for £0.99 at www.amazon.co.uk/dp/B00HSSSBE4 from December 27, 2018 to January 3, 2019. It's also available in print.
The project I completed and published in 2018 that I'm proudest of isn't fiction at all. It's Novel Basics, an Illustrated Guide to Writing a Novel, and very close to my heart as a longtime novel reader, writer, and teacher. Here's a brief description of that book: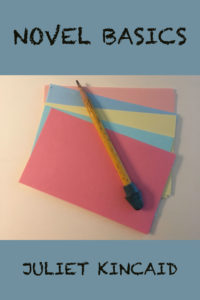 Let Dr. Juliet Kincaid talk you through her unique method of brainstorming a novel with twenty cards in the first part of Novel Basics. Then follow through with her expert guidance on time management, as well as drafting and revising a novel. Altogether, Novel Basics provides a compact yet complete practical guide to writing a novel, whether it's your first or your fifteenth.
In this book, I describe the novel as a tool of infinite possibilities, a sort of Swiss Army knife with a million blades. And I view the book as my legacy for future novelists no matter who you are or where or when you write your novels.
Novel Basics is now available as an eBook at www.amazon.com/dp/B07K2LXFRP for $3.99 and in print (9781730833991) for $8.99.
Best, Juliet (aka Dr. J)