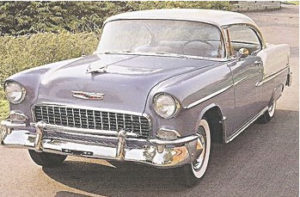 One afternoon back in my mid-teen years, I was home alone in the apartment when I heard a car honking outside. When I rushed to the window and looked out, I saw a Chevy like this one pulled up to the curb. Right away my mom and dad got out.
I didn't realize it then, but this car, the first I remember my family owning, brought enormous changes to our lives, all good. (How many material objects can you say that about?) Here are some of them.
1) My mom no longer had to grocery shop on her own at Kroger's downtown and wrangle grocery bags home on the bus. This could be an ordeal in the summer especially.
2) We could and did move to nicer apartments in nicer parts of town outside the bus lines.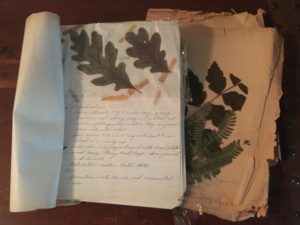 3) On the typical Sunday afternoon, we'd take a drive instead of staying at home with Mom pouting because Dad and I went to church and she cooked pot roast.
Here's a really special memory . . . When I was in 10th Grade, Dad drove Mom, our beloved dog Dottie, and me through the countryside on several weekends with frequent stops, so we could get out and collect leaves for my Botany project. I still have it and I still love trees.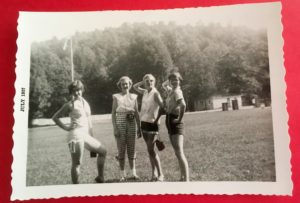 4) My family began to take car trips at least twice a year. In the winter break, Dad might drive us up to New Jersey to visit Mom's folks. In the summer Dad might drive me and my girlfriends up to Camp Luther.
Or we might drive to a reunion on his side of the family like the one described in Old Time Stories, available now through Labor Day for only $0.99 at http://www.amazon.com/dp/B07F4JL8D5

What car have you owned that was really special?