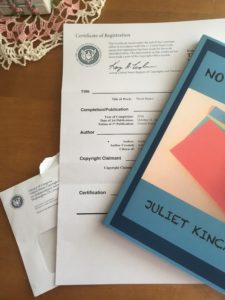 This isn't the blog I intended to post today. In fact, yesterday I drafted a WiP Report about my life finally getting back to normal after several months of dealing with illness, injury and insomnia. Yesterday I was able to follow my normal routine of getting up, doing my yoga routine now supplemented with exercises supplied by my physical therapist, getting dressed and going on a walk – all before breakfast. Well, it was too slick underfoot to walk outside farther than the end of the driveway, but otherwise I started my day with what used to be my normal routine.
Not so today . . .
It was after eight when my daughter came in to find me, my hacking cough returned, still in bed as I listened to a story on NPR. Local schools have cut back on the entrees they offer the kids for lunch from two choices to one in case the government shutdown drags on until March when they'll run out of funds.
Earlier I listened to a woman who last year became a paralegal for a governmental agency, something she was pleased with and proud about. Now, having trouble paying her rent and keeping food on her table, she doesn't trust our federal government anymore.
This makes me very sad. My dad was a civilian employee of the U. S. Army Corps of Engineers for twenty-three years, a job he was proud of, a job that allowed him to provide well for our family and fund a comfortable, secure retirement for himself and my mom. Flash forward to January 2019 and one wonders if this sort of thing will still exist post-Trump and how many federal workers will be left.
One can hardly blame the 10% of federal employees currently unpaid who call in sick because they don't have the money for gas to get to work or for childcare while they're gone. Or they have to put the landlord off again, so they can buy food. Or they don't want to take out a disastrous Pay Day loan and their local credit unions haven't yet stepped in with interest-free loans.
But I'm thinking that our federal workers are much better people than our current president, and more steadfast and conscientious than he is by far. I have some evidence for this statement.
As some of you know from reading my past blogs, I register the copyrights of my work through the Library of Congress though other indie authors don't. These include my most recent book, Novel Basics, a compact yet complete illustrated guide to writing a novel. I filed for the copyright online early in November. Usually, it takes about three months for the application to be processed. But I figured that this year the Library of Congress would be completely shut down, so it would take months and months before I received the certificate by mail. If the FBI is running out of copy paper because of the shutdown, I thought that surely the Library of Congress has run out of money for postage even if anyone is still working there.
But to my surprise the certificate of registration for Novel Basics came this past Saturday, somewhat ahead of the usual three-month time span. Thank you, dear Library of Congress, for restoring my faith in our federal government and those who work for it.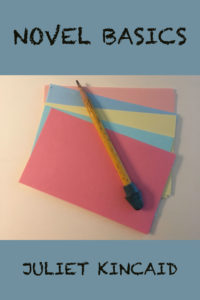 Novel Basics is available in print for $8.99 from Amazon and as a Kindle eBook for $3.99 at http://www.amazon.com/dp/B07K2LXFRP  (And you can read it for free on Kindle Unlimited.)