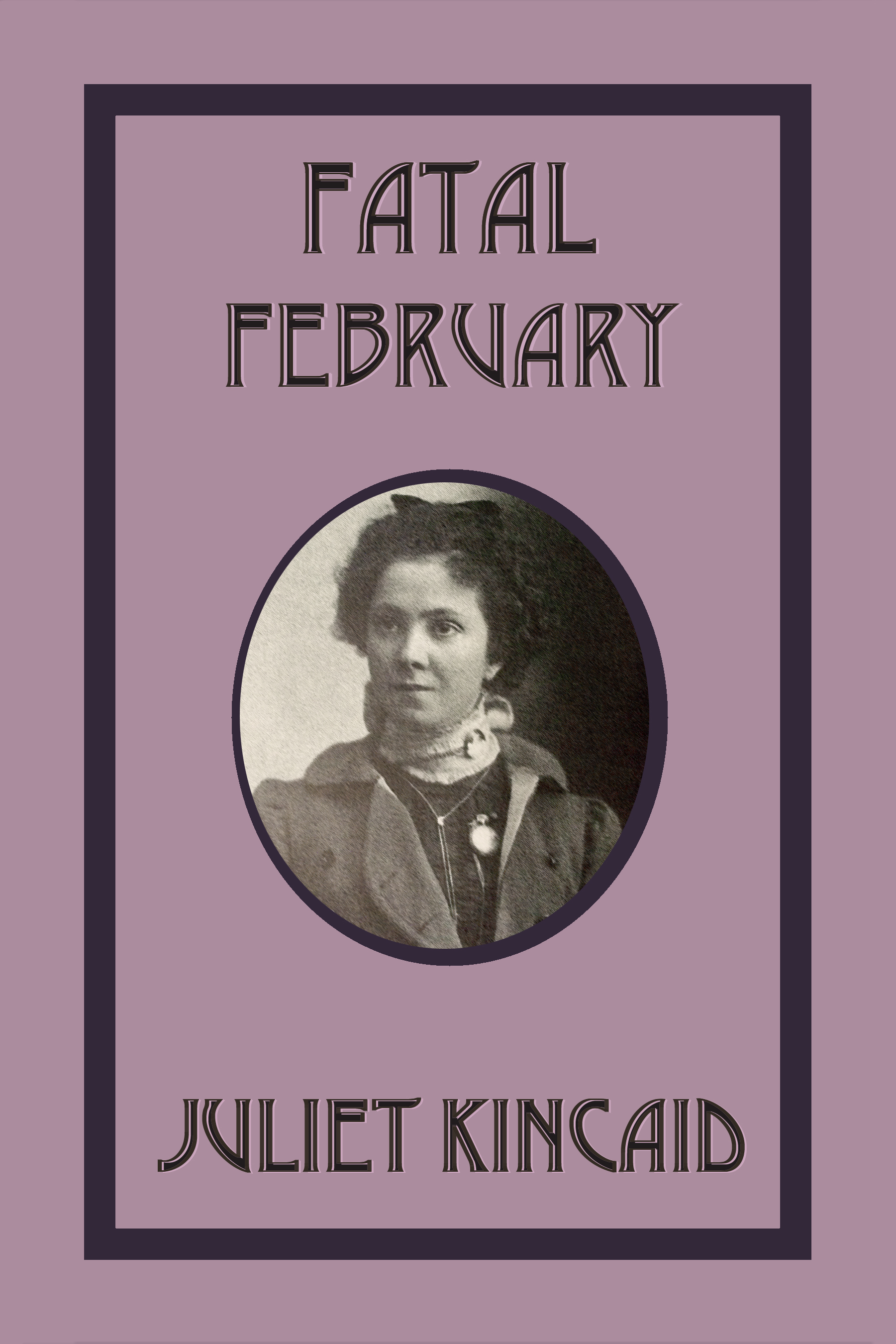 Minty Wilcox and Daniel Price return in Fatal February for more adventure, mystery and romance in Kansas City, a place that could get downright deadly a hundred years or so ago. Now through May 7 only $0.99 at www.amazon.com/dp/B017081JHM Buy it now to share with your mom or baby mama on Mother's Day.
PRAISE FOR JANUARY JINX, THE FIRST CALENDER MYSTERY
The delightful, creative, and charming January Jinx introduces a terrific character in Minty Wilcox, a good old-fashioned cozy mystery persona who will surely be able to carry the planned-for series. It's Minty who drives the readable narrative, and author Juliet Kincaid keeps the pace steady and fast at the same time for quite a readable experience. The writing is appropriate for the historical setting without ever being gimmicky or archaic. The unique setting of 1899 Kansas City is full of flavor that never overwhelms the story and characters. With a terrific, original, but still comfortable series concept, there are certainly big things afoot for Juliet Kincaid and Minty Wilcox's Calendar Mysteries.