WiP Report # 16
Properly I can't call this a WiP Report since I'm between writing projects. But I'm still busy as you'll see.
First, I'm very pleased to announce that on September 29, I completed Fatal February, the second Calendar Mystery. I revised a draft 96,292 words long in 12 days. Now that's what I call booking. When I finished, I did my version of the happy dance, sort of happy monkey hooting and armpit scratch. Like the first in the series, January Jinx, the novel offers mystery and romance in old Kansas City. And I'm very happy with it.
Then I got busy with the tasks self-publishers do. For instance, I filed the book for copyright with the Library of Congress, prepared the physical copy of text for publication in both eBook and print versions, and registered the ISBN for the eBook version. I also arranged for Fatal February to go up for pre-sale between now and November 20 when it will become available as an Amazon Kindle eBook. (The trade paperback version will be along soon.)
Here is the front cover of Fatal February. Doesn't my daughter do beautiful work?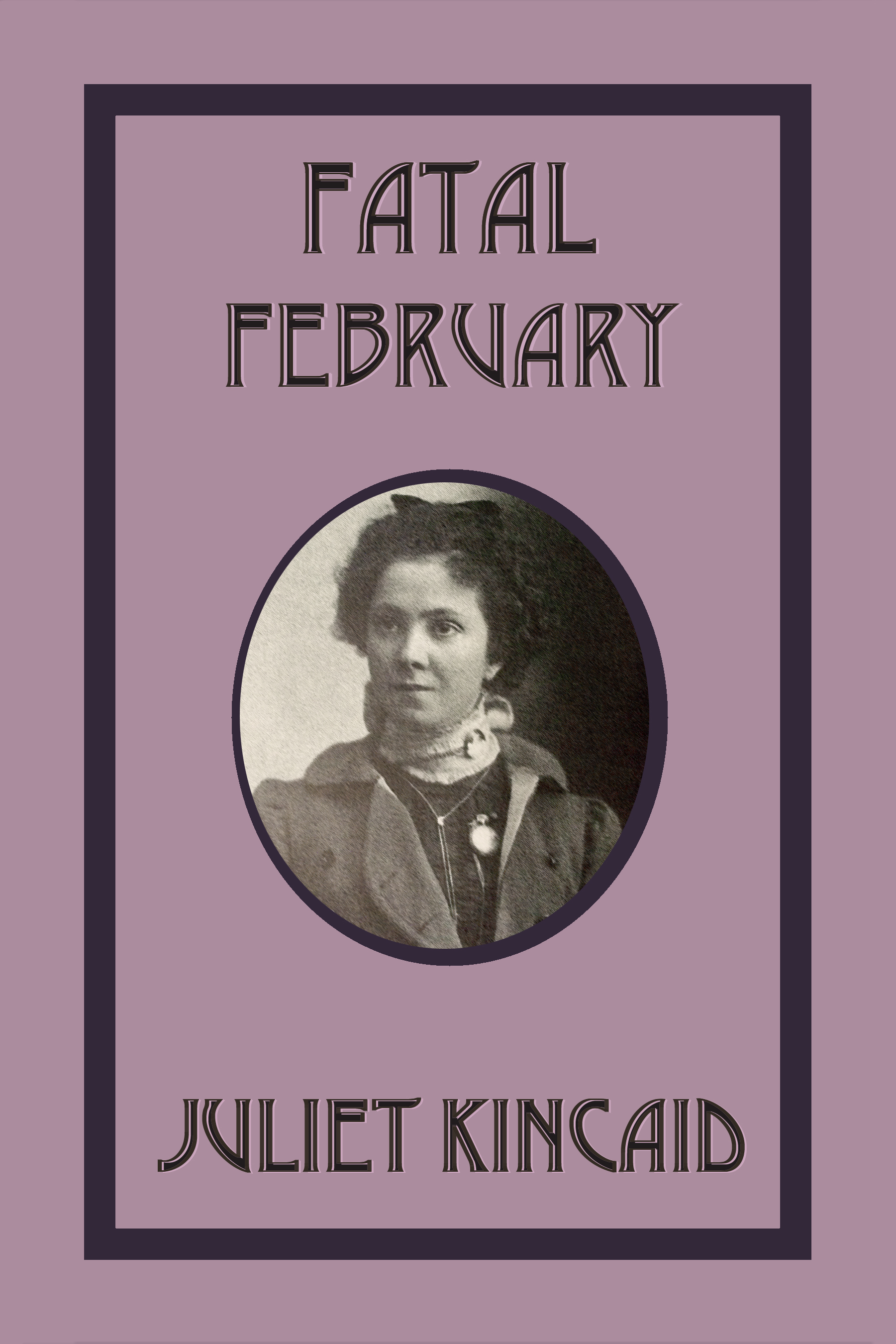 Other irons I currently have in the fire include the audiobook version of Cinderella, P. I. and Other Fairy Tale Mystery Stories, the second book in my fairy tale mystery series. Alyx Morgan, my producer/narrator and I hope to have it available by December 1.
Besides these things, right now I'm helping to organize a Kansas City Local Authors Fair to take place at the InterUrban ArtHouse at 8001 Conser, Overland Park, KS 66204 from 6 until 8 on November 20. If all goes well, I'll launch the trade paperback version of Fatal February during this event.
And last, I'm gearing up to draft Mischief in March, the third Calendar Mystery, during NaNoWriMo 2015. Translation: National Novel Writing Month occurs in November every year when a whole bunch of novel fanatics like me try to write 50,000-word novels in 30 days. Mischief in March continues the story of Minty Wilcox and Daniel Price from newly met to newly wed and beyond in Kansas City, that could get downright deadly a hundred years or so ago.
Best, Juliet
If you'd like to pre-order Fatal February, click on this link: www.amazon.com/dp/B017081JHM. If you haven't read January Jinx, it's available for only $.99 now through Halloween and only $3.99 thereafter. Click on this link to buy it: www.amazon.com/dp/B00HSSSBE4.