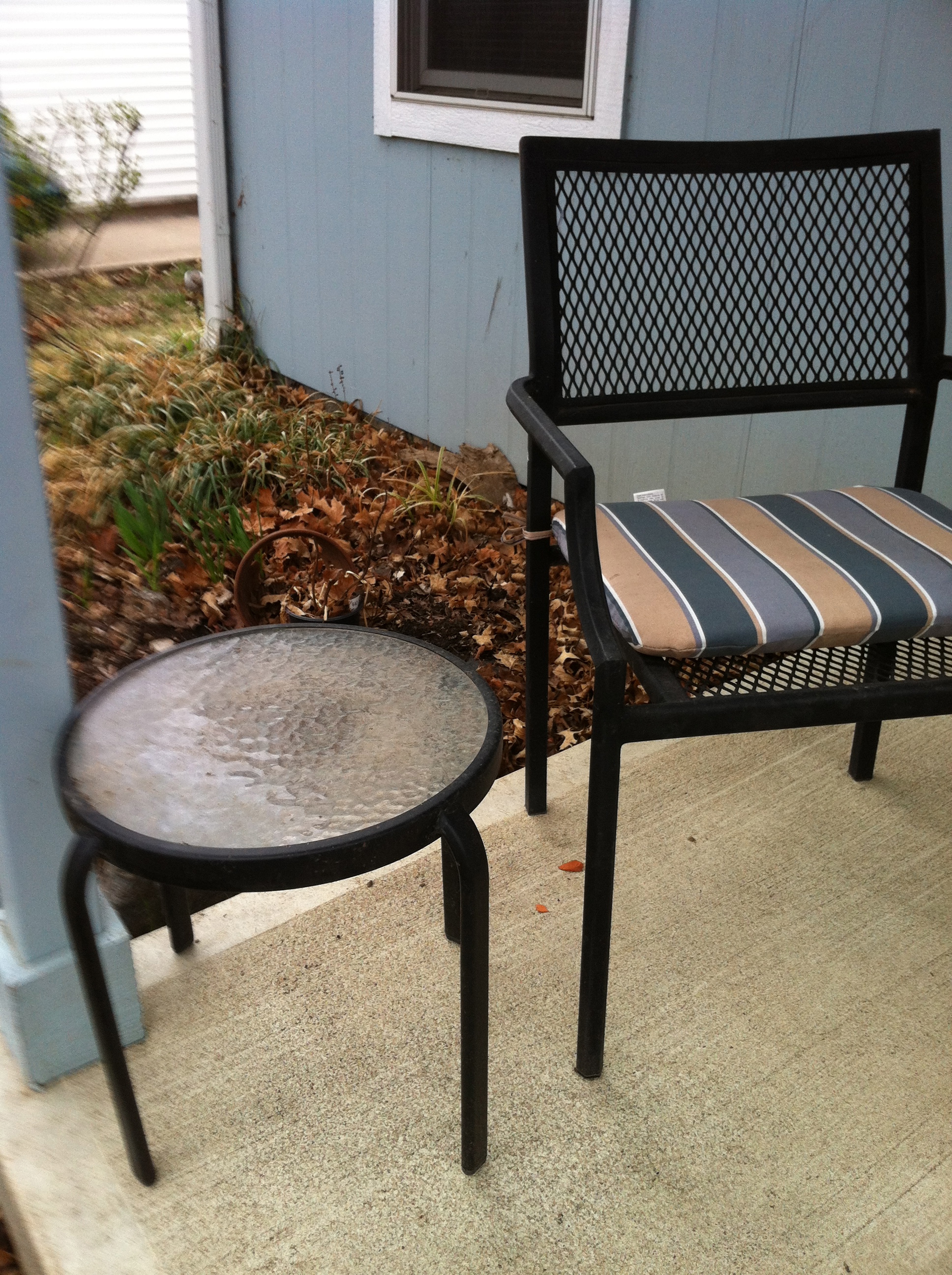 Not long ago my friend Joan who lives next door to me bought me a Happy Easter plaque to hang on my front door. It looks great and adds a cheery, seasonal note to the house. But I got to looking at the little table next to the chair on the front porch and decided the table looked really bare and a little sad, taking away some from the bunny plaque. The table and my porch overall needed something else, a pot of pansies maybe.
Now I have to confess that spring is my favorite season, so full of surprises. Purple crocuses pop up and bloom seemingly overnight. Forsythia quickly go from drab grayish brown clumps to firework sprays of yellow. Suddenly while I wasn't looking, magnolias have lifted their pink bowls to catch the soft spring rain. And inspired by this beauty, I head to the garden center to buy maybe $300+ worth of herbs, vegetable plants, and flowers.
But the household budget is tight this spring and I have to limit my plant buying to enough annuals to fill a few hanging plots and the essential herbs: basil and parsley. (Happily, my chives have come back in the pot where they live and I've already used them in coleslaw.) Due to the chronic depredations of rabbits and squirrels on tomatoes and lettuce in spite of the wire cages I surround those plants with, I no longer have a vegetable garden.
Still, the other day I decided to stop by the Ace Hardware on my way home from the library to see if they had any plants for sale yet and if so, to see if I could afford a little something for the table on my porch.
Sure enough when I pulled up outside the hardware store the other day, I saw an array of pots and planters filled with colorful flowers, not just pansies, but other kinds, too. Out of the car in a flash, I paced up and down the display and settled on a small planter containing a yellow primula on one end, a red primula on the other end, and a gorgeous orange something I don't know the name of in the middle. The planter cost $15.95, but I had a $5 rewards card. That would help.
Tenderly I picked the planter up and carried it inside to the cash register. I presented my rewards and Ace cards to the young man behind the counter. He rang it up and handed me a receipt for $3.99.
"Uh," I said. "That's it?"
Smiling, he nodded.
"That's really it?" I said.
"That's it," he said.
Grinning, I carried the planter I'd gotten for free out of the hardware store. I love spring. It's so full of beautiful surprises.