JK's NaNoWriMo 2017, Part 1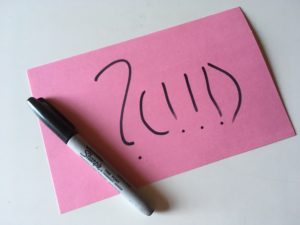 I've done National Novel Writing Month twice before, in 2014 and 2015*, and completed my 50,000 words both times. But I skipped November 2016 because I was deep into revising Mischief in March, my NaNoWriMo 2015 project, the third book in my calendar historical mystery series, so I could get it out in March 2017. (It's a darling book, so much fun, the favorite of the dozen or so novels I've at least drafted over the last thirty+ years. I highly recommend it.)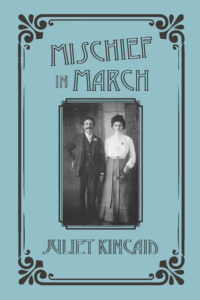 *Confession of a NaNoWriter: I sort of cheated on my words in 2015. I copied and pasted quite a few of them from research sources, and the whole 50,000 words or so turned out to be more of a huge brain storm than a draft. But still that worked for me.
Once I'd finished writing, editing, publishing, re-editing, and republishing Mischief in March, I entered the 'tween book doldrums that I despise. A sign of this was that I started Camp NaNoWriMo in July 2017, but I bailed after I'd rewritten fewer than 7,500 words of a stand-alone novel set mostly in something like a Renaissance Festival that I first wrote back in the '90's in two very different versions with different protagonists. And you know what? I thought the book wasn't strong enough to do well in today's highly competitive market. Plus, I just wasn't enjoying working with those characters. Still, I've always liked the title for the original version of the book, a fairly standard detective mystery novel—Death in Shining Armor—and the slightly less fun, but fairly catchy title for the highly revised second version, a stand-alone woman-in-jeopardy book—Die by the Sword.
After I abandoned that false re-start, I went back into my 'tween books depression again as I dithered around with four different possible NaNoWriMo projects.
Should I try again with Death in Shining Armor/Die by the Sword?
Should I return to my 2014 NaNoWriMo project, Fall into Murder, a contemporary mystery focusing with a community college setting? (Actually, I started taking notes on this one with an eye to an autumn 2018 publication date.)
Should I press on to the April book in the Calendar Mystery series? That possibility spoke to me. I have a strong concept for that novel and the characters were still talking to me in some fun calendar mystery short stories I've started writing and publishing. But I rather doubted that I could finish the book in time to publish it by the end of April 2018.
Or should I go way, way back in my files to a project I first completed in the late '80's—an epic historical novel set in China of the Warring States period with a Greek male and a Chinese female leads?
And then something interesting happened during one of the walks my daughter and I take most mornings. I was whining on and on about which project to pursue next when my daughter said, "Stop! Turn around! Look at me!"
"Okay?" I said once I'd followed her orders.
"Look at yourself!"
"Okay? What am I supposed to see?"
"When you were talking about those other books, your shoulders got all slumped over. But when you talked about the big China book, you straightened up and you got excited."
And so, the epic historical novel will be NaNoWriMo 2017 project. I'll tell you more about my process and my project in later blogs.
P. S. I have a ton of delicious fiction available as eBooks and trade paperbacks through Amazon. Check them out on my Amazon Author Central page at https://www.amazon.com/s/ref=dp_byline_sr_ebooks_1?ie=UTF8&text=Juliet+Kincaid&search-alias=digital-text&field-author=Juliet+Kincaid&sort=relevancerank